April 10,2012
I know I have to keep up with this blog thing a bit better. I will try to blog once every week.
We lost a neat guy last week, Earl Scruggs. Someone once said that he dressed like a Nashville dentist, but Earl Scruggs was a classy man. He came from the days when we all dressed up to go on an airplane. These days, people do not dress up much for anything at all.
I had the pleasure of meeting and hearing Earl play twice. One of these photographs is from an interview we did before a show at UW Milwaukee in 1972. The other photograph shows him playing with one of his sons and the incredible Vasser Clements. Earl did things with a banjo that made you listen hard and look twice.
We will miss you Earl and keep playing that banjo in heaven.
Thanks,
Rich Zimmermann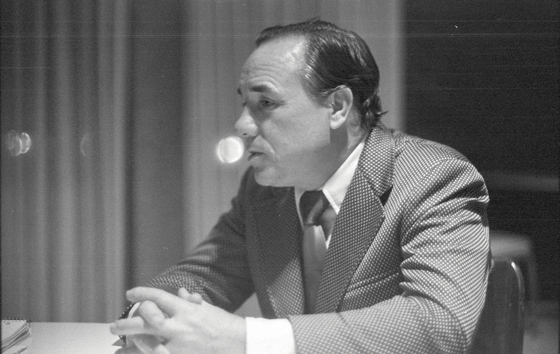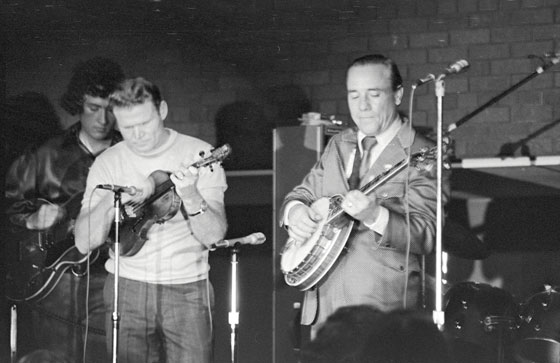 March 18, 2012
In 1998 at the Milwaukee Mile I had the pleasure of chatting with Greg Moore who was one of the nicest racers I have ever known. He was always very calm it seemed when he was going to his Indy Car office. He was one of those guys that went into his car and just did it. Greg made it look very easy to go so fast and he was always very fast. At the time, I was a bass tournament fisherman and an Indy Car photographer. I don't remember exactly what shirt I was wearing that day pictured here, which was a Friday practice, but as I was talking with Greg on pit lane he noticed my fishing shirt. We got to talking about fishing and found out that he loved to fish too! I told him that I lived on Pewaukee Lake which was 25 minutes from the Milwaukee Mile and it was full of bass and muskies and he said he would love to fish it sometime with me in the future.
In October of 1999 we lost Greg Moore in a race in California. In 2000 he was to be driving for Team Penske which was the seat to have at the time. Team Penske instead of Greg, hired Helio Castroneves which is another whole story of another favorite race car driver. As we are about to start a new Indy Car and fishing season Greg has been on my mind. I don't know if he would like the new Indy Car we are about to see but I think he would. It's a whole new safer car and if it is faster than the old one I really think he would like it!
Greg and I still have a date to go fishing someday upstairs. We miss you Greg. Tell me what you think on my Facebook or Twitter page.
Thanks,
Rich Zimmermann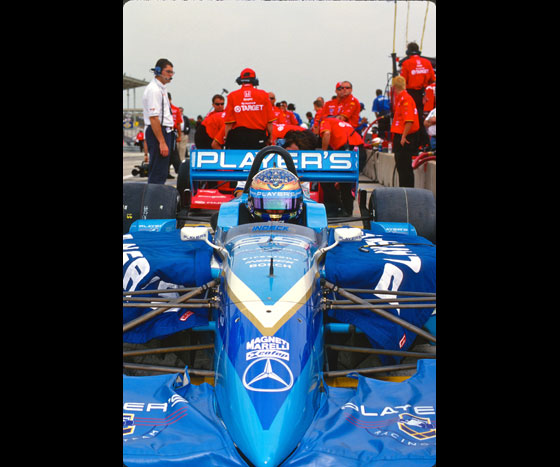 February 26, 2012
Welcome to richzimmermann.com! After years of thinking about it, I now have a website for sharing some of my work with you. Since 1971, I have been photographing a lot of rock 'n' roll, blues, and country music in and around Milwaukee Wisconsin.
My blog is going to feature a photograph with every entry. Here in my first blog ever, we here have one of my favorite photographs of Clarence White of The Byrds, taken on April 30, 1972 at Cathage College in Kenosha, Wisconsin. At that time, I was a music photographer for the "Bugle-American" newspaper in Milwaukee. Clarence here is playing his original "B Bender" homemade guitar that is now being played and used by Marty Stuart. The sound of this guitar in 1972 was amazing! I will never forget that sound and this image of Clarence. In 2008, when I took this photograph of Marty Stuart at Summerfest in Milwaukee, something clicked in my head when I saw that Frankfurt sticker on the guitar he was playing! I knew that I had seen and heard that guitar before but it took a little searching in the archives and sure enough it was Clarence White's guitar!! Clarence passed away in 1973 ending his fabulous career way too early. Who knows what else he could have accomplished in his life. He made a big impression on me that day and I just love the fact that Marty Stuart is still playing Clarence's guitar. The history of the "B Bender" is fascinating to me and I don't even play guitar!
Enjoy these images on my new website and please keep checking it for more photos and stories.
Please visit me on Facebook or Twitter @ richzimmermann.com
Thanks,
Rich Zimmermann